Another thing I do in the Summer - although I enjoy it throughout the year, it is nice to get out of the sticky city during the hot months - is traveling. I just love it! It's all I'd do all the time if I wouldn't work.
Here's a pretty cool shot of myself in front of
Elvis Presley's Graceland in Memphis
. I've actually been there a few times already, especially during the time I was working on the Elvis Presley collection for EPE.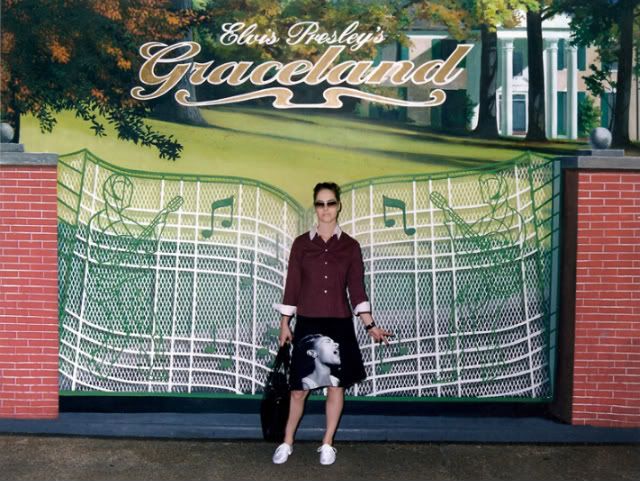 ...me, on my way to Vegas, wearing the billie holiday skirt, in memphis...

...the graceland gates in the winter...