That's right, at IdilViceFashionRocks.com Cyber Monday is a day to celebrate the holiday season and so we are offering free gift wrapping all day long! Along with our usual Peace & Love - the one we've got all year round! Simply enter code 'wraprocks' at checkout to receive free gift wrapping.

On this occasion, I am very happy to present to you the very first image of our Yoko Ono inspired photo shoot by Carl Posey with beautiful model/actress Sandra Martinez, who is showing off her own Beatles Tunic Dress. Check it out!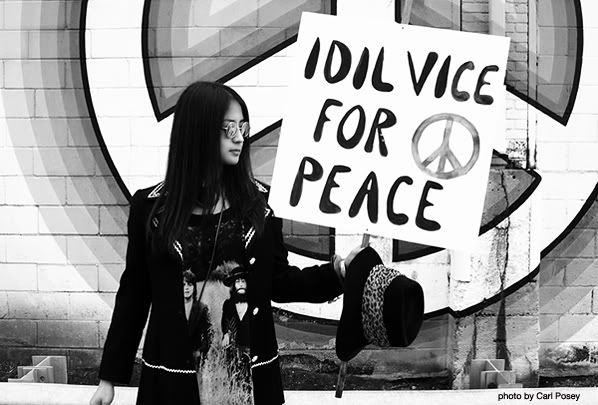 So we hope you remember during these busy holidays, what is really important after all. Make it a peaceful and loving time for all.

Special thanks to Diana from Revival Vintage for all the authentic 70's accessories.