O.K. I am running the risk of a Karl Lagerfeld overdose! On my blog??! Jeez! Well, screw it, I've got to post this one, it's Karl Lagerfeld shooting the new Chanel campaign in Manhattan of all places! I thought he was a French designer??! So is he moving to Manhattan? Is he going to move his business to the Big Apple? Now?! I guess NYC has gotten bourgeois enough for him by now!?

Anyway I could not believe my eyes walking through the LES... You can see Karl yielding his camera atop an industrial lifter!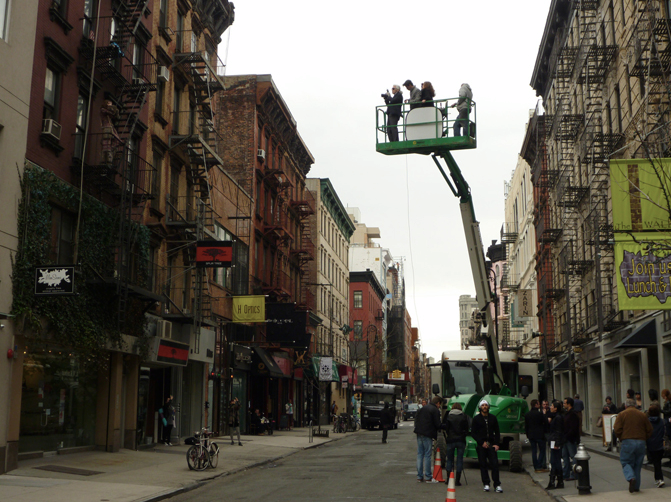 The question that poses itself automatically is: "Is he wearing his glasses while shooting?" "Yes, he is." Goodness I am still in shock! But, frankly, it's just another photography job lost in the city's fashion industry!!