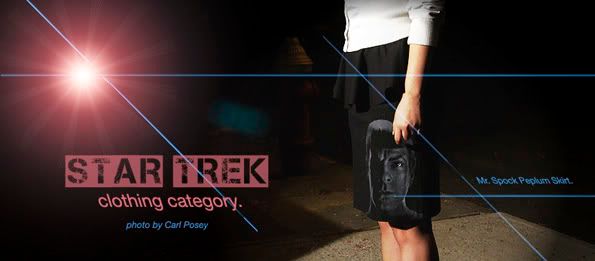 And so here it is, the new Star Trek clothing category shop banner! It's been a long process and as always interesting to see what comes out after all the work. Post conception, make up, hair styling and shoot, pictures are cropped and graphics are added. And suddenly there it is, gracing the shop! It is a great experience for a designer to see their clothing on a real person, far away from the mannequin that it's been fitted on, not to mention the impression of an initial sketch. A picture teaches you a lot about a garment and its fit and purpose and a final photo shoot definitely belongs to the process of fashion making. To see your clothing on models moving over the runway is an equally satisfying and eye opening experience for a designer. One that makes you better in your craft over time. Because you'll start to design with the end picture in mind, you are concerning yourself with the 'big picture" early on. You may even already think about pairing it with other garments and all this preoccupation will undoubtedly lead to a better end result and concept, if you will.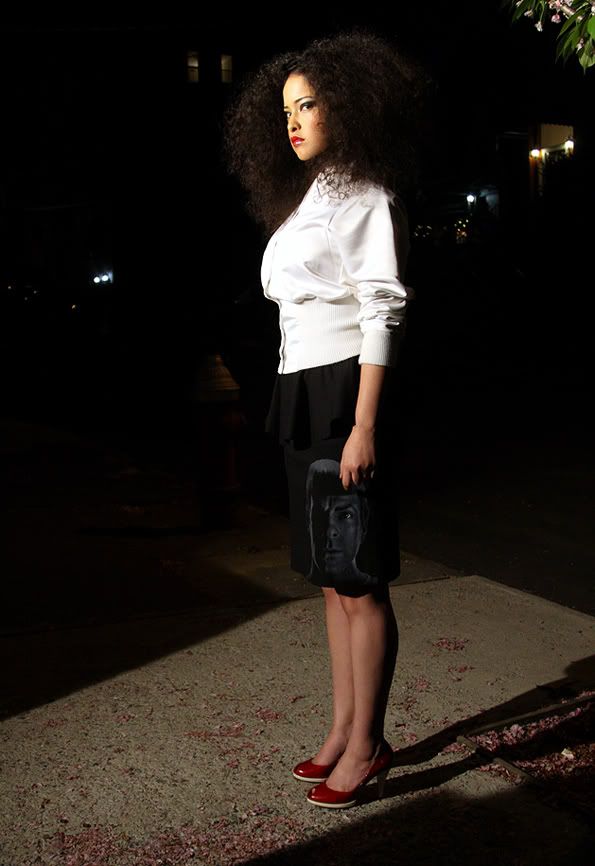 ...Jessica Calle wearing the Mr. Spock Peplum Skirt by IdilViceFashionRocks, photo by Carl Posey...


We have to keep in mind that photos communicate. Pictures can sell something for example, but not only that, they can be helpful to a designer in many other ways too. Once a piece of clothing is worn by a model it says a lot more about itself then if it would be on a hanger or laying flat. You can see
proportions and fit
and the visual even gives you ideas about how to wear a certain piece. So yeah, definitely go ahead and
take lots of pictures
... my advice is to have a professional photographer take them (you've got plenty of other things to worry about during a shoot), because they have an understanding of light and proportion as well as location and concept, trust me: you do want that taken care of. After all,these photos are also going to serve you as an incredible souvenir from the past.