I am Swiss and I love chocolate! Hah! Surprised? Formerly known as a sort of sin and a bad nutritional choice, it has since been categorized as one of the great antioxidants to benefit our health (at least the dark chocolate). I use it in the studio as a quick pick me up in the afternoon and as a treat before bedtime.
In my teens and beyond I favored the milky kind chocolate while my mother preferred the dark bittersweet ones, which I always thought of to be pretty close to disgusting... well times have changed and so did my palate.

Nowadays I indulge in the darkest of chocolates, the more per cents of cacao the better! When I got wind of the Antidote Chocolate that my colleague Red came up with, all I wanted was taste it.

My opportunity came last week when Red announced the launch of Antidote Chocolates: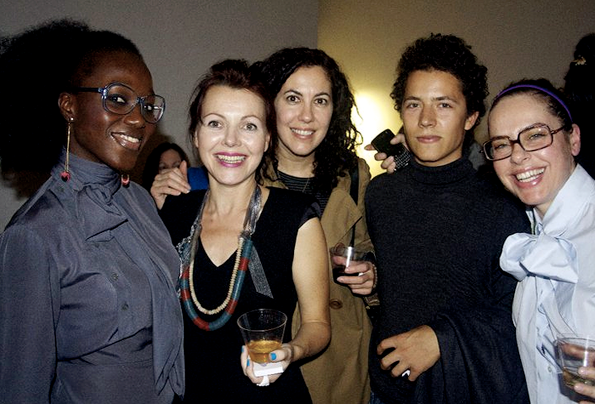 At the launch from left to right: Awa Kamara, Red Thalhammer, Nadine Buchler, Armando Forlin and IdilVice.

After tasting the 5 different kinds of flavors, I give the Antidote brand a thumbs up!


Antidote chocolate is made with raw and roasted organic cocoa, for a full aroma profile and potent health benefits. The 84% dark chocolate bars are

flavored with dried fruits, flowers,spices and nuts

. Named after

Greek goddesses

with the spirit to relieve body, mind and soul. Check out the different flavors! What's your favorite?