The Summer of 2011 is not exactly a 'Summer Of Love' I'd say. Although hippie style is back on the streets with a vengeance, the peace & love experienced in the original Summer Of Love in 1967 is largely non existing today. Sad, right. But what can you do?

Since I can't speak of another Summer Of Love, I will say, while ignoring everything else imporant going on in the world, the Summer of 2011 is a Summer Of Colorful Nail Polish. Nail salon palettes seam to ever expand by the day. Instead of the usual variety of shades of reds, there are milky greys, dirty muds, sparkly yellows, camouflage greens, soft purples, day glo oranges, electric and midnight indigo blues... wait! Blues??!

Years ago if you would have been seen with blue nails, they would have thought you are about to die. Today in 2011 blue nails are no longer something worth more than a quick "Yeah, I know this is the newest color" nod. No stares and no head turns. Blue is totally cool in 2011.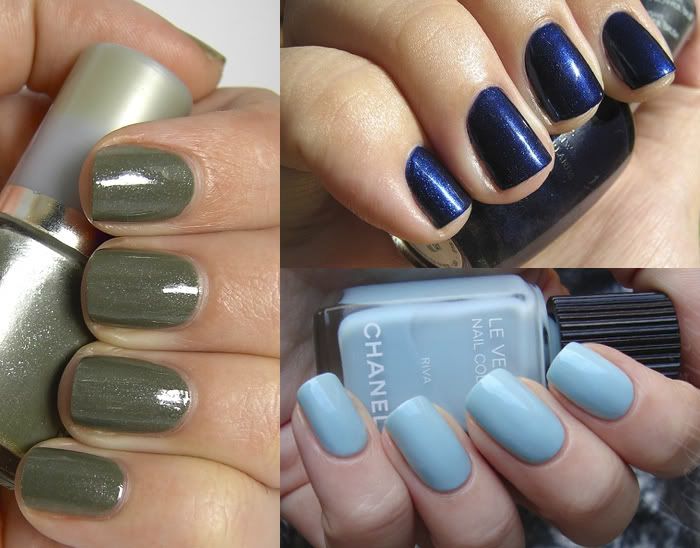 Nothing to be afraid of. But wait, I missed a point. Not only is this 2011 the Summer Of Crazy Nail Polish, it is also a new Summer Of Color everywhere! Colors and graphics. Nobody is afraid of color or graphics. Not even men. I see the craziest combinations, polka dots and stripes combined... everything goes!

Well of course not everything 'goes', but people seem to be getting better at being confident about what goes.... An abstract painting on a blouse anyone? Monet? Yeah, go right ahead and add the highest platforms with that in a 'non-matching' leopard pattern.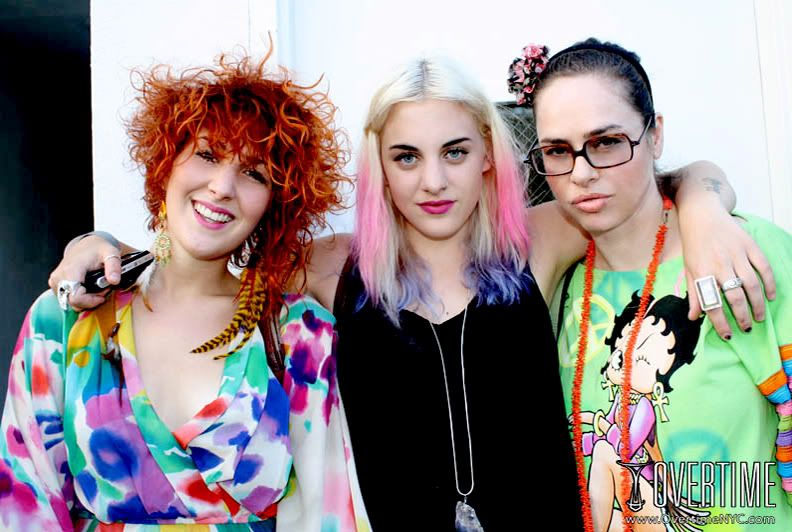 Meezer, Caroline and IdilVice during Summer Of Color 2011.



Feathers in your ears? Flowers on your head? Pink, blond and blue hair all at once? Go right ahead!
I always was a colorful individual myself, someone that would not let anyone tell her:
"This does not match."
But I am suspecting that
Lady Gaga has freed a lot more people by now
.