Little did I know that they would eventually make themselves heard. I mean I am wearing my red
Woodstock Dress
all over town and get a lot of compliments on it.
One recent night at a roof party on the West Side highway in Greenwich Village this lady Rosemarie comes up to me and says: "Wow, I love your dress! You know I was there. At the Festival." I told her I never met anyone who WAS there and that she is the first. She mentioned her husband - who WAS
there
with her - was somewhere around the roof top and she wanted to introduce me and my dress. So I met Warren, my first Woodstock Hippie man! They said they could almost not remember anything about the festival! Rosemarie, originally from the Bronx, thinks they actually missed Jimi Hendrix, because they went home early because it was raining, but she could not recall for sure. They were very sweet and we took some pictures.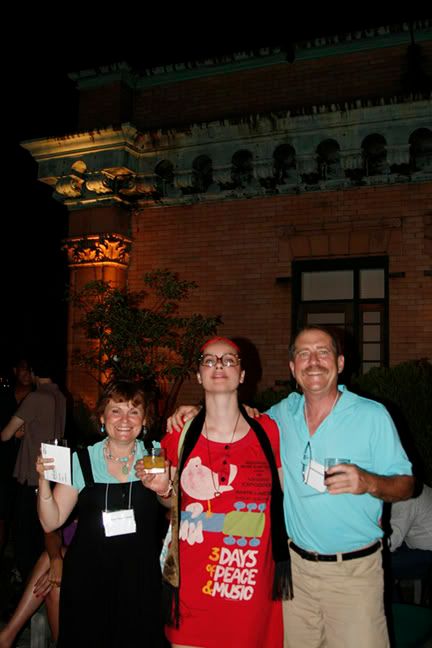 ...me in my red Woodstock Dress flanked by 2 original Woodstock hippies...
...all photographs by Carl Posey...



BTW, I haven't seen the movie yet, because none of my friends wants to go see this movie..??!! Well, I can wait too, maybe it is available on DVD soon...