I promise the Woodstock posts will cease latest by August 31st, 2009. But until then I'll keep buggin' you about this hippie stuff! I am just so exited to show you the new version of the Woodstock Dress: A cool printed Mini Tunic Dress! Ahhh! I've been wearing mine since I finished it and I have a hard time taking it off - it's the most comfortable piece and so right on target - love it!



This I'll also wear way into Fall. With tights. And boots. And a hippie scarf. Plus I'll dress it up with some chunky, black bakelite jewelery to match the buttons of my favorite dress. Hey, I think I hooked that up!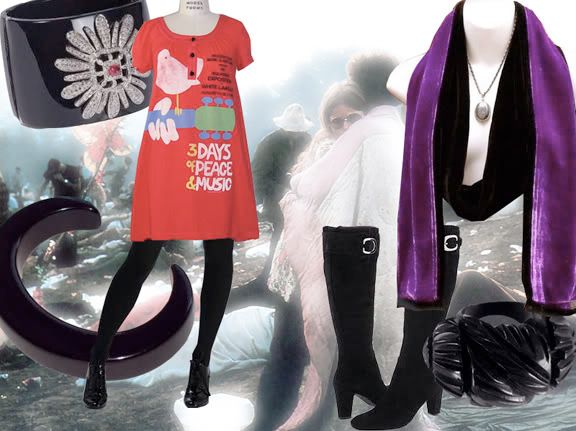 ...with a variety of fashion accessories you can finish the look and continue wearing Woodstock style this Fall...