Let's have some fun! Shall we?! Me, I am from Switzerland and I love snow storms! We've had quiet a few here in NYC in the past decade or so, but the blizzards coming around this winter do not get better. I always go for walks, packed in my unstylish but toasty warm down coat and my moon boots. I love it! I even love that there are not so many places to go to. Suddenly the opening of that hot new club or that fancy Cuban restaurant does not sound so pressing anymore... When these storms hit, I just stay home and work a lot. And I go for lonely, fresh air walks at night or visit friends.

When this new storm hit a couple of days ago, I walked to the park and saw some people who made snow men... but these works of... - definitely not art - left a lot to be desired for. Hastily smashed together bulky creatures - if you could call them that! - Not even a carrot nose, not to mention eyes or arms...

So there I heard my Swiss heart telling me: "You know how to do this! You are from Switzerland! The home of the fabulous fairy ice sculpture landscapes and snow man land par excellence! Go show these Americans how to make a real snow man!"

Alright, so I had to proof myself that I have got it and so I started building and building.... and V O I L A! A real snow man by a Swiss woman! All photos are the explicit copyright of Carl Posey.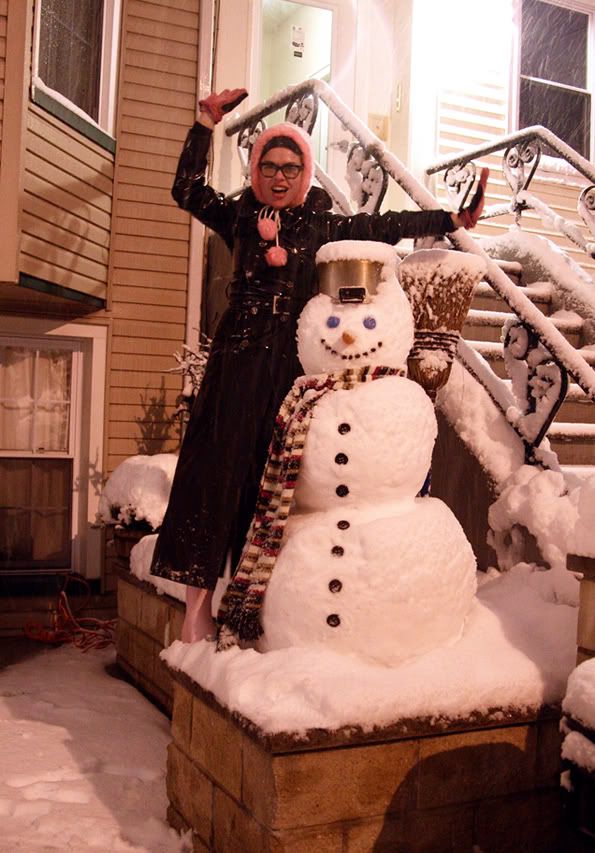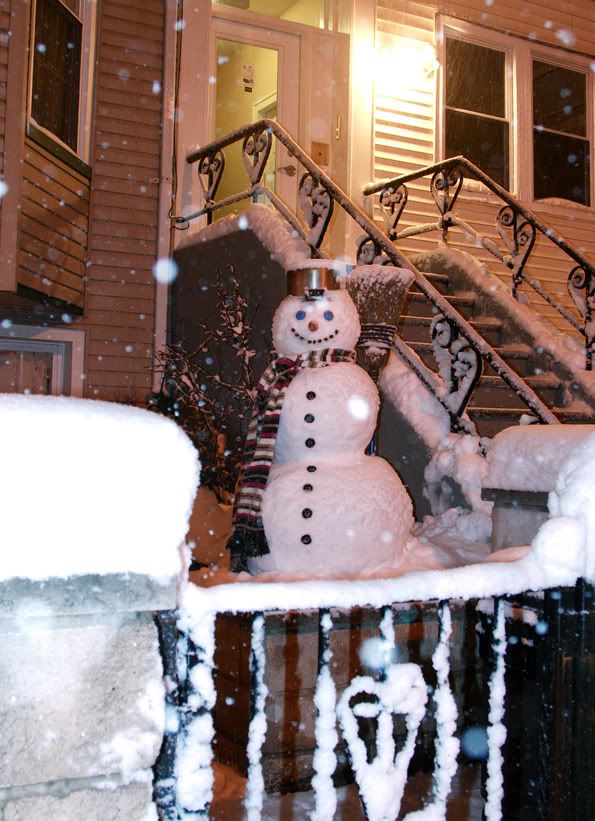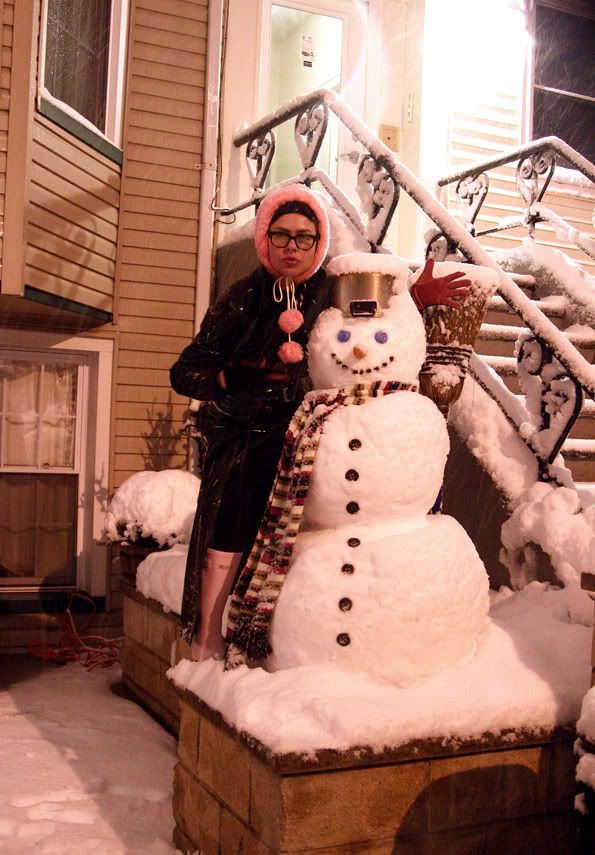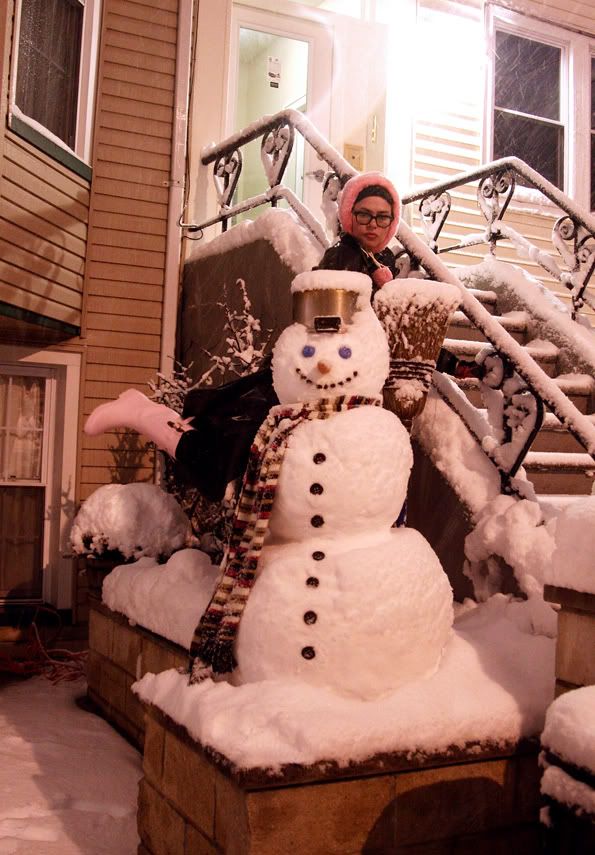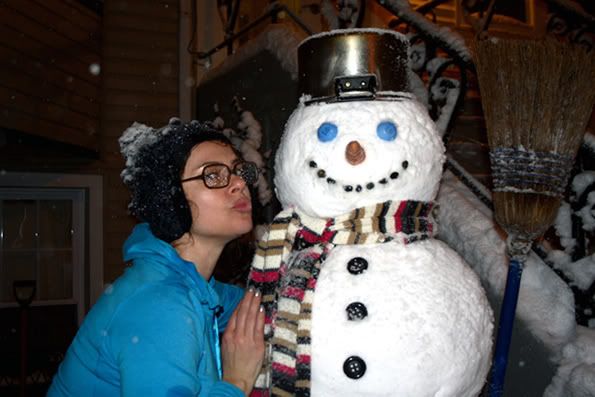 All photos are the copyright of Carl Posey.


I loooove my
Jack Frost
! I dread the day when he's melting away...
Shoot! I can't believe I spent all this time making a snow man! I've got deadlines to meet for
Fashion Week
and here I am, making snow men!! Once Fashion Week is over, I'll post some more wonderful snow landscapes. You stay tuned!