Malcolm McLaren says good art is banal. He named his new movie "Paris City Of The XXI Century", not because it is the city of the 21st century, but so that people have a reason to go to see it now. The feature length film is basically a repeatedly (sometimes annoying and also amusing) repetitive edit of old - I am talking about 1920's, 1950's and 60's up to I believe he said 1985 - French commercials, underlined with music mostly from his album Paris from 1994.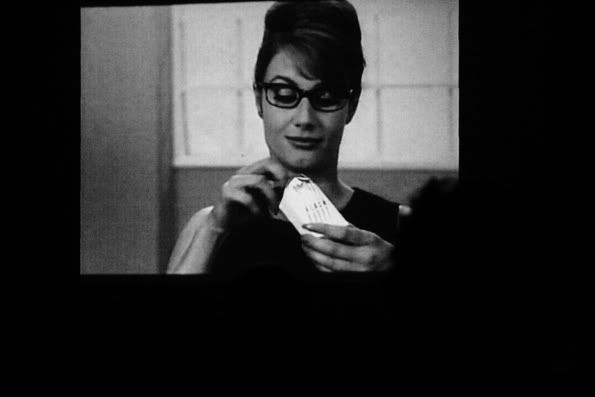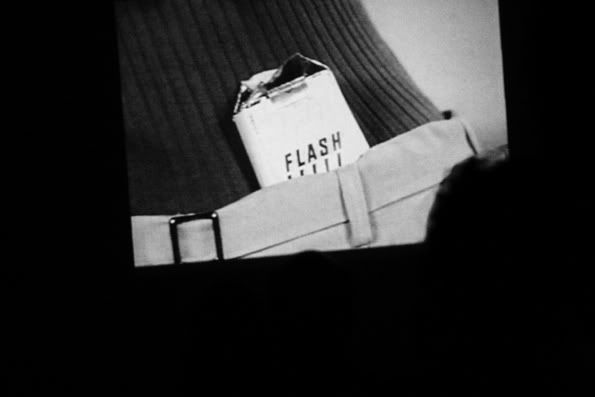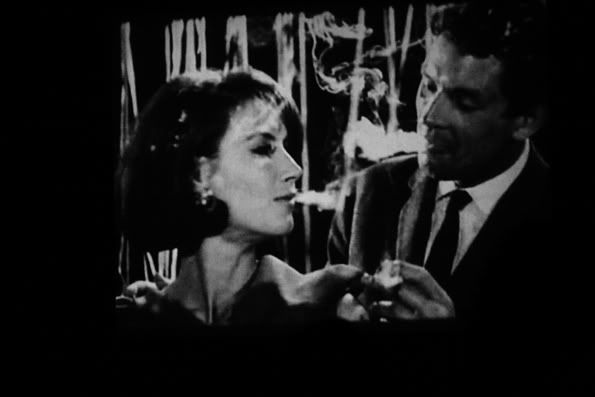 Photo stills by Carl Posey of "Paris, City Of The XXI Century", by Malcolm McLaren,
the US Premier at The Swiss Insitute
in NYC.

I thought the mix of visuals and sounds were extraordinary and it felt like the video that could have easily accompanied his 1994 compilation.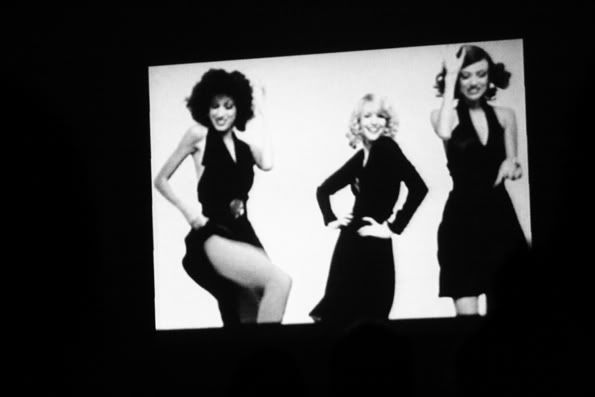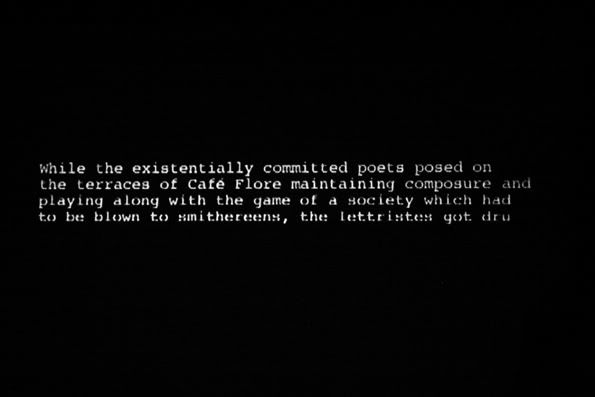 Photo stills by Carl Posey of "Paris, City Of The XXI Century", by Malcolm McLaren.
But I am not here to critique the movie, as I had way too many of these addictive St. Germain cocktails to recall more than a few striking visuals.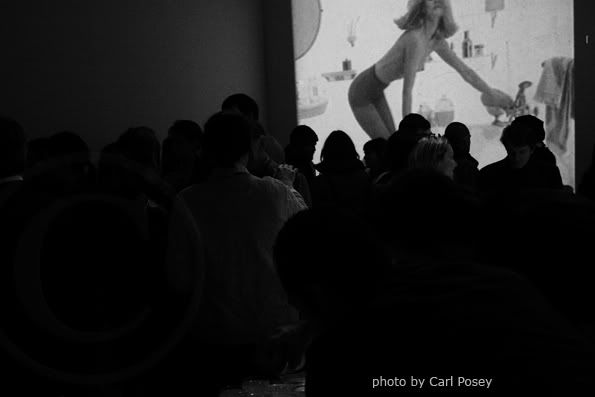 I am suspecting that it was meant to be like that. Malcolm wanted everybody, except himself (sipping from a bottle of Poland Spring all night) to be toasted and watch his stylish retro movie.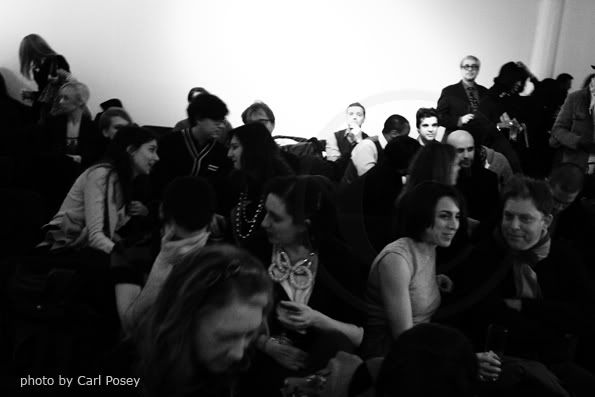 The crowd, not surprisingly a pretty stylish crowd (it's
Fashion Week
in New York), mixed in with now older 80's punks or
Generation Xer's
.
I think I remember Malcolm mentioning banality in context with the
Sex Pistols
as well. He loves the color grey in fashion. Grey pants, grey sweater even grey socks. And he loves to talk and listen to someone talking about him, but who doesn't like that? It's like butter on ones soul.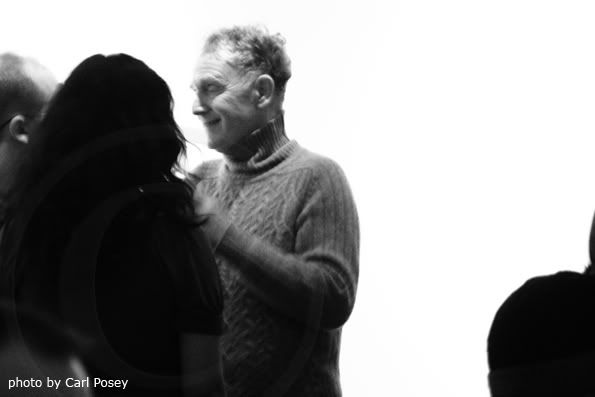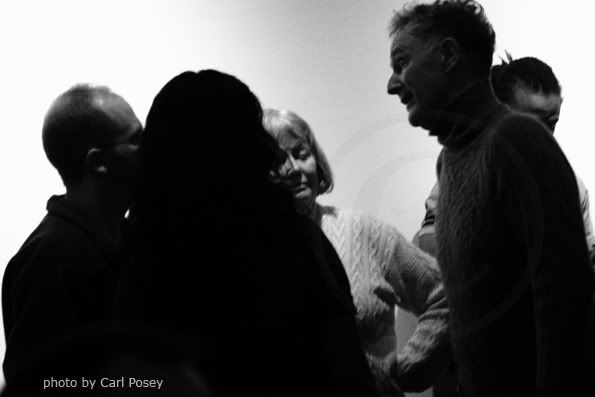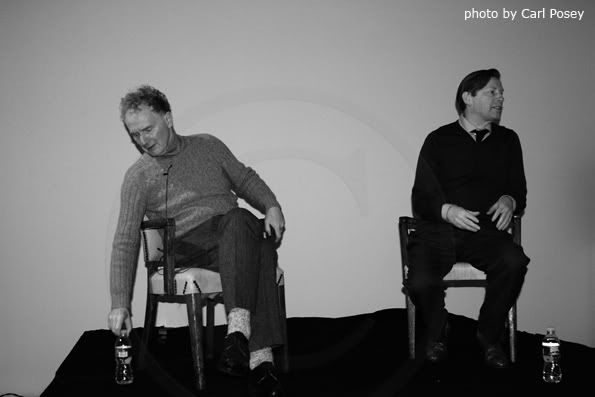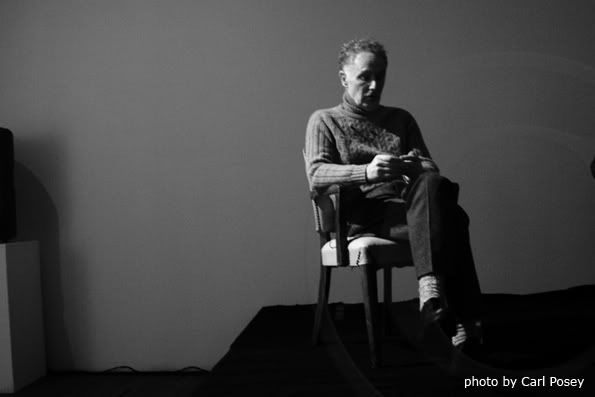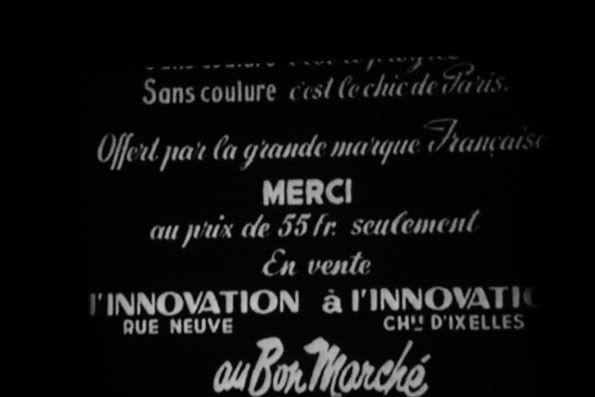 I sported a Malcolm & Me badge (a laminated photo of me and Malcom hanging out at
the after party of Pipilotti Rist's "Pour Your body Out" opening at MoMA
). Once I entered the
Swiss Insitute
's locale on Broadway I went to say 'Hi" to Malcolm and gave him a copy of the badge.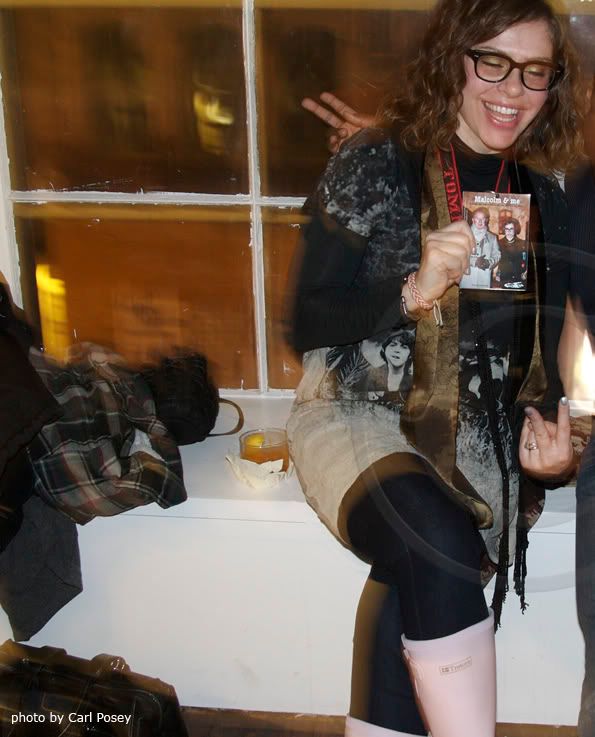 Me holding up my Malcolm & me badge.
The idea of the badge displays my conceptual and commercial interpretation of art in connection with my
Fashion Rocks
clothing collection
.
I adore Malcolm's image as the cruel manager of the ultimate punk gods and former business partner of
Vivienne Westwood
.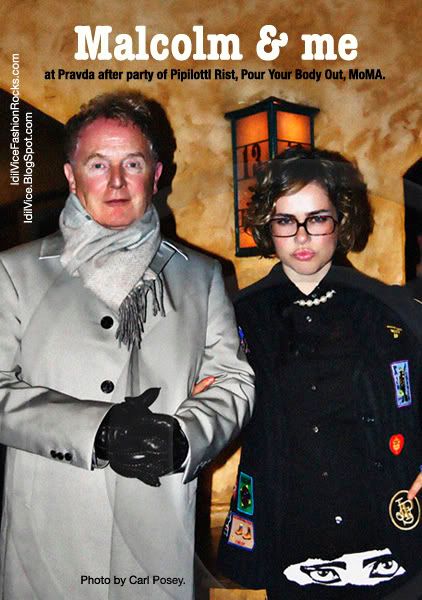 And I guess I appreciate that he can nowadays - in the post punk era - make sure punk ware is not sold as original if it isn't indeed the real thing. Read
"Damien Hirst Got Punk'd"
the embarrassing story of Mr. Hirst who bought - for an incredible high number of a quarter of a million dollars or something - what he believed were original punk items on Ebay which Malcolm later declared all fakes.
I also love to see him here in NYC and he can make more music if it were up to me!