Aawwh! Come on, this is simply too much snow!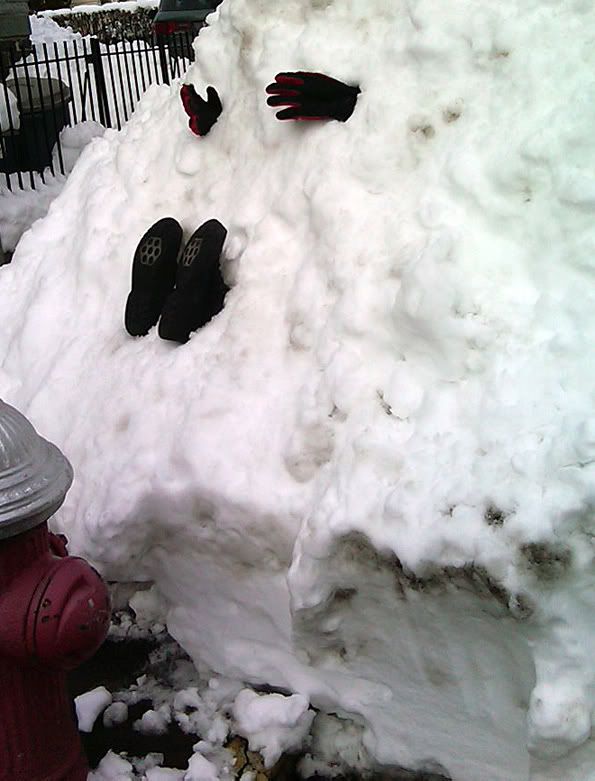 Of course I remember a many harsh winters in New York City, but what we are recently enduring is out of this world. Since weeks things have been buried under ice and I was not surprised to see this "sculpture" the other day. It says: " This is simply too much snow!"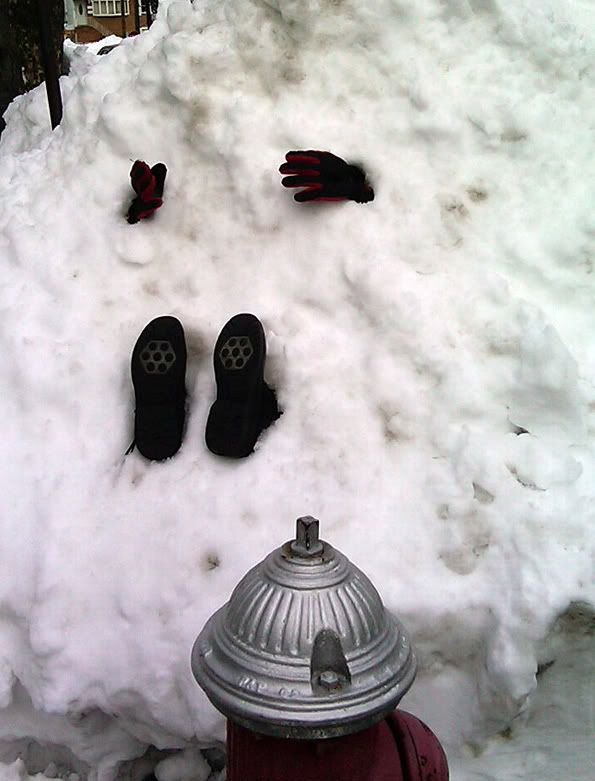 We are trapped! We are going under! Shovels are all sold out (Already went through our 4th this season, none of them surviving more than a day or 2 of ice action. China - your manufacturing may be on point for many things, but stop making snow shovels, they are not sturdy enough for this weather) and they do no longer carry my size winter boots anywhere, I checked.

Well, well, it's mother nature, so we've got to hang in there I guess... by now, I really crave Spring.