Awww! It's the cutest thing I've seen in a while - The Lil' Wayne skirt! So cute. I had a constant chuckle going on while making this skirt and even before listing it for sale in the online shop I had to forward it to several of my friends, because I could no longer wait to share this adorable piece! Here's a preview for you: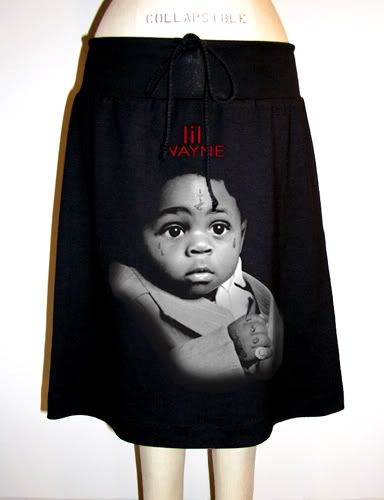 ...lil' wayne skirt coming soon to a shop near you, most likely in the hip hop clothing category...



Previous post about
the hottest MC in tha game
!