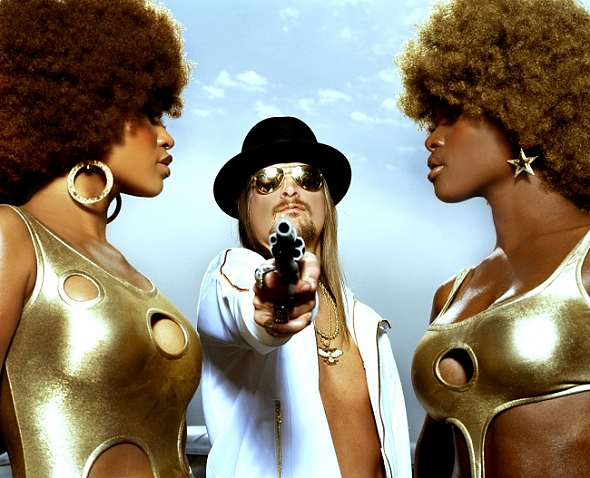 You all know the cool Kid Rock "Kiss My Anglo Saxon Ass" Dress from my collection. It's actually one of my bestsellers. The gold foil enhancement on the sunnies and the bling make it extra special and the positioning of the x-rated slogan (which by the way has been removed once for a customer, who said that she would rather not have that printed on her buttocks, and I complied as an exception) is so exiting!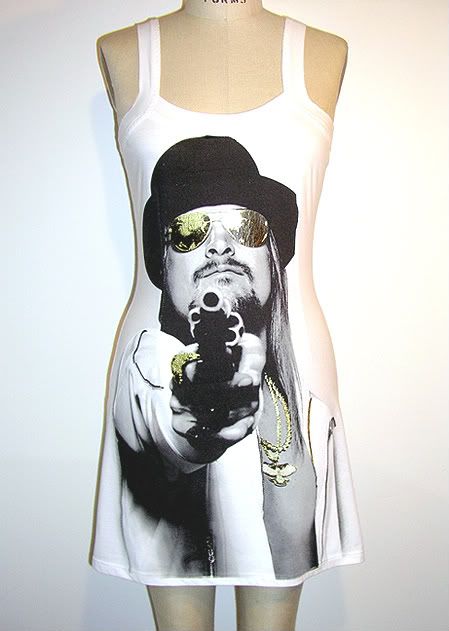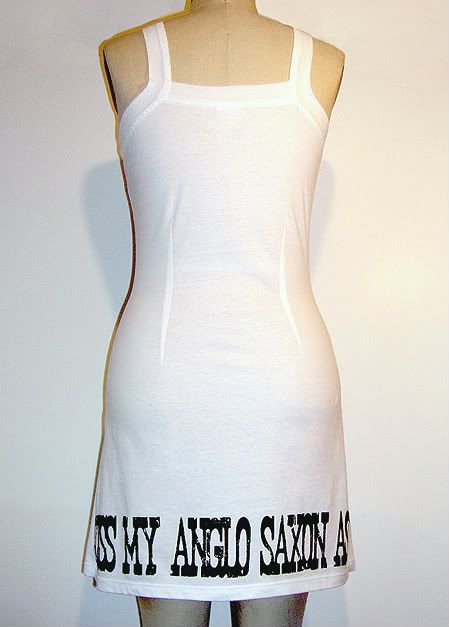 Anyways, the dress is nearly sold out by now, I think I have 1 or 2 pieces in XS and S left, but that fact and the resulting useless promotion of it, did not keep me from showing you the promo images Kid Rock has recently published - They are HOT! Love the chicks in those cut-out gold lamé bathing suits.... and what about these afro's?!

It is so nice to see the rest of the image in retrospect! I always adored the pic of Kid and obviously many of my customers did also, but it rocks that the extension of the image is so incredible hot too!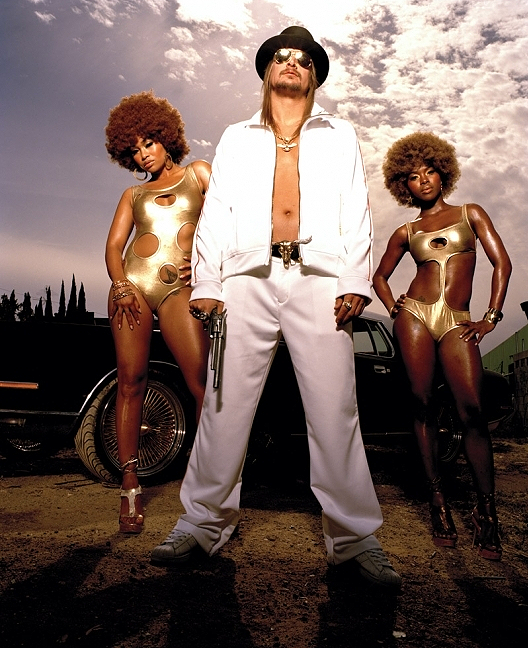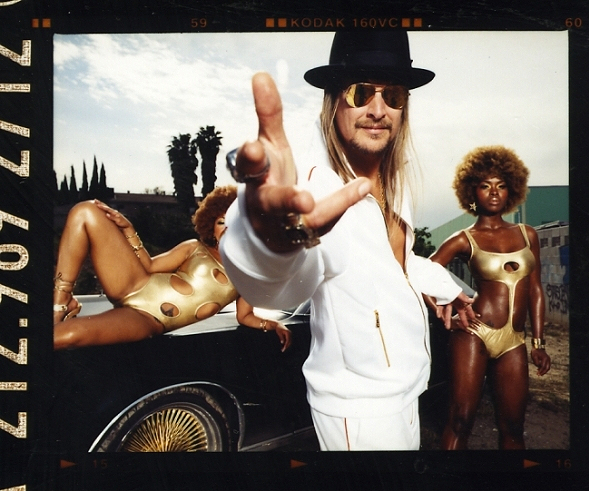 Well, I thought Kid Rock rocked before, but now I think Kid Rock rocks even more!