Yep, yep, yep... it's Tavi on the cover of L'Officiel! I remember that this was one of my favorite mags back when I was living in Switzerland, similar to Vogue Italia, it had it's own style and mind... it was mostly a great buy.

So now Lori Goldstein, the uber stylist whose latest accomplishment includes that she is fashion editor of W magazin, (well done 'mam) who did the styling on Tavi and who famously used some of my tops and dresses in the photo series 'THE KIDS' with photographer Steven Meisel for Vogue Italia in the year 2000 (gosh, how fast time passes) recently posted a link to this L'Officiel cover and it impressed and made me happy just as it must have Lori.

It's just such an honor to know that SHE picked my stuff for the KIDS shoot! In my opinion she just seemingly easily pulls a look together and makes it HER OWN... she's really a pro at it, hence the jobs she is getting from the worlds top magazines! Well, this new cover now gives me an opportunity to dig out the pics of the Vogue Italia shoot, 2000, photographed by - ahkheam - Steven Meisel, yet another incredible person to have shot my stuff by - Wew - How lucky am I?!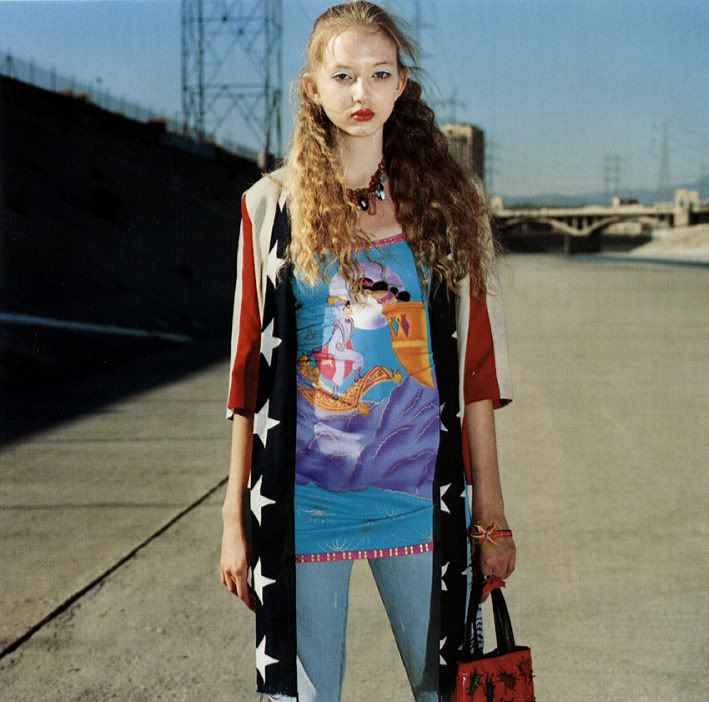 Aladdin Dress by IDILVICE, Vogue Italia 2000, Photo Steven Meisel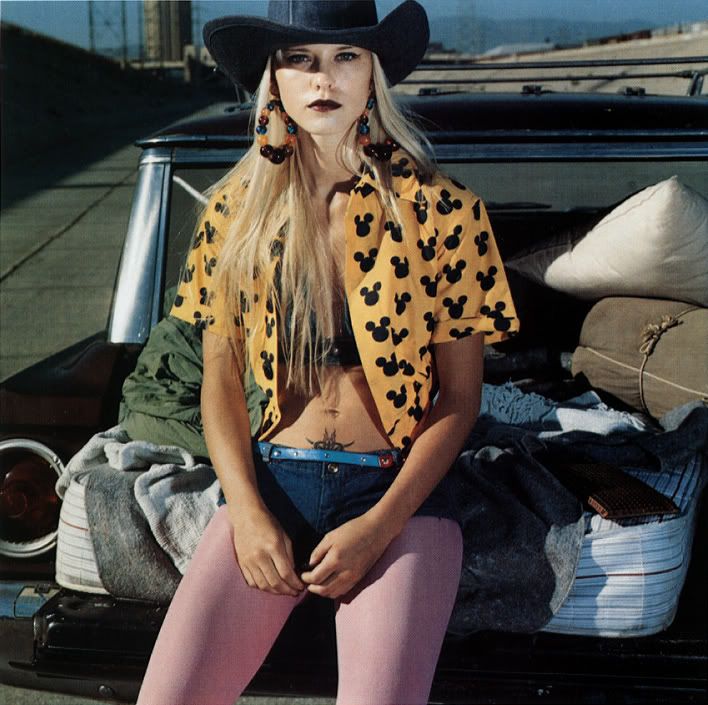 Mickey Mouse Disney Cropped Blouse by IDILVICE, Vogue Italia, Photo Steven Meisel.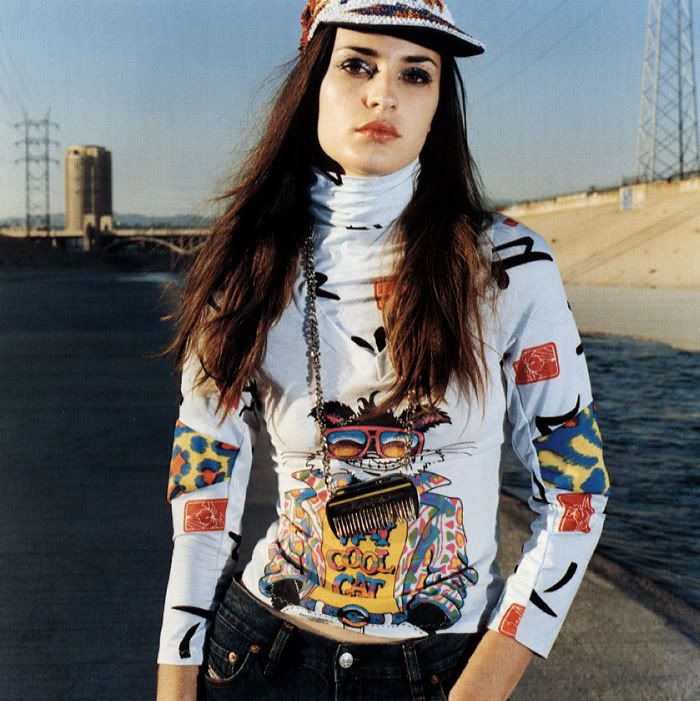 'Boys Night Out' Patchwork Sweater Top by IDILVICE, Vogue Italia, Photo Steven Meisel.
Today, when
Fashion Bloggers are looked upon
for influence and inspiration, cast in commercials and prominently seated in the front row of fashion shows, it comes as no surprise that
a major magazine would put one of them on the cover
!
But it is not just one of those bloggers, it is
Tavi
, who is the young writer of a blog called
Style Rookie
. J'ADORE. Thanks Tavi and Lori for makin this all look so good :) today and yesterday...