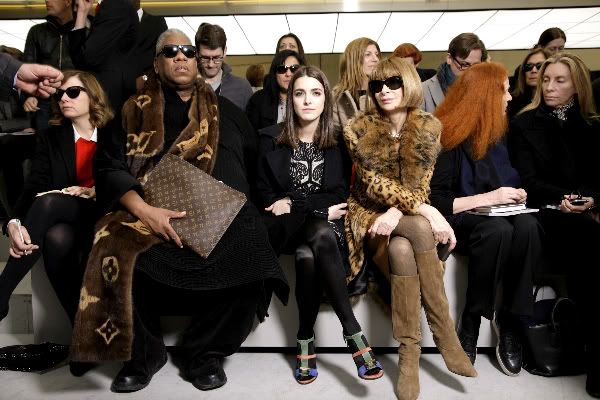 Everybody is ready for NY Fashion Week!

The Independent Fashion Bloggers Conference at Milk Studios rocked and yesterdays Fashion's Night Out was a blast! I concentrated on the area around Tribeca, I was not crazy enough to head uptown or even attempt to catch a cab, but even in the dark ally's of Gotham City's Downtown it felt like Halloween, except more fashionable of course...

Now it's the second day of shows and Anna Wintour seams to be everywhere, at Roger Federer's US Open matches and always readily perfectly styled in the front row of every fashion show at Lincoln Center or elsewhere... How does she do it??!

André Leon Talley wears Louis.