The King of Pop is now living in history.

That small, framed picture on my grandmothers piano magnetized me immensely when I was a young girl. Michael Jackson. Back then, I am sure I did not quiet grasp how big of an icon he really was.

Years later when my grandmother died, my family asked me (I was already living in the US) what I would want from her house as a keepsake and I did not have to think long and said: "I want the picture with Michael Jackson from the piano!" And so it has been in my possession for years now, framed hanging always on the wall in all my different apartments, I never failed to bring it along. Needless to say I am a big fan of Michael Jackson.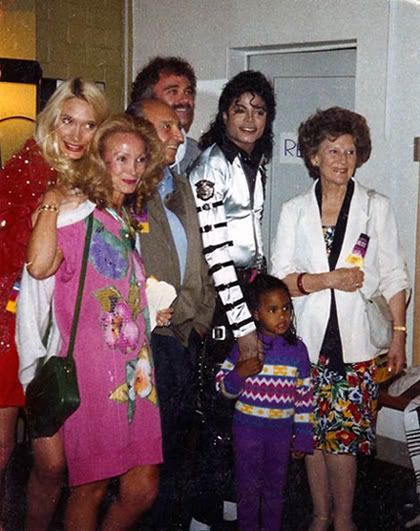 To have this personal piece of history means a lot to me and I like to share it here and now. Pictured backstage at a concert in Switzerland are my uncle Dr. Rudy Meyer (a surgeon of Mr. Jackson), his wife, his son and girlfriend and my aunt Estelle Hoefflin surrounding Michael Jackson. We never found out who the little girl in the picture is...

R.I.P Michael Jackson