Of course you love M&M's and a good kiss, but do you love THE KISS? Well, love' em or hate' em, there's no more choices to be made, because they have released THE KISS M&M's! So eat' em!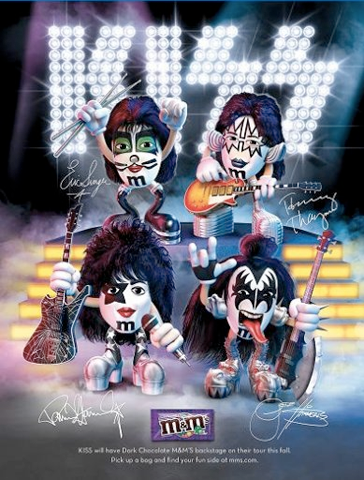 When the colorful, glossy full page ad literally jumped at me from the pages of the New York magazine, I almost chocked! Did I not just introduce the Kiss Ski Masks in my store? Good things can come all at once!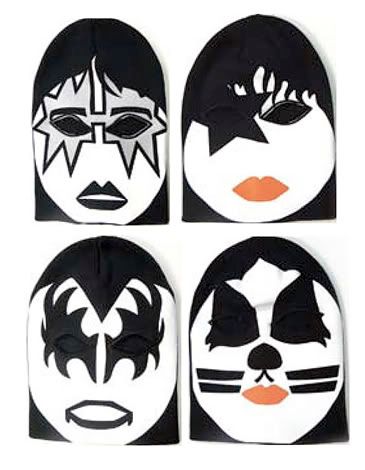 Hilarious I think. You won't have any problems racing down the slopes in St. Moritz this Winter. If you wear one of these Kiss masks, you'll have free range to go wherever you want and how fast you want!

As much as I love sets, you can be certain I will try the hat with one of my Kiss Skirts too!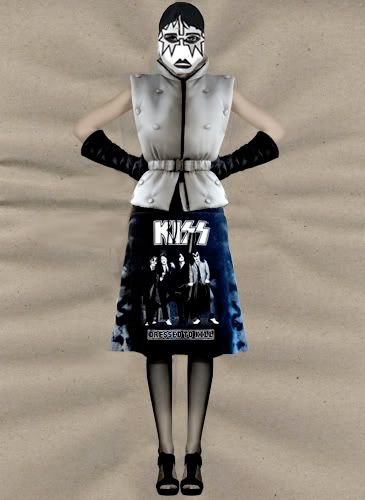 ...while I am at it, I might maybe pre-order one of these Kiss boots coming soon here.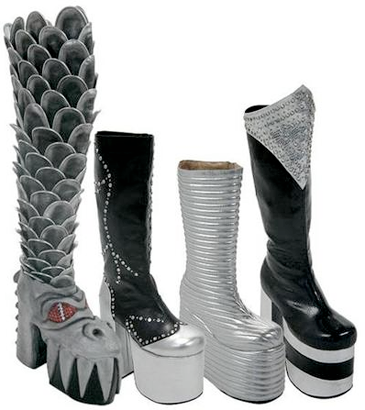 Kiss my butt!