You probably guessed that I would not give in to the rule to ditch white after Labor Day. It's fine, I'm not mad at you. Of course I wear it. I actually get a kick out of doing it. Yeap, there's some rebellion left in me honey, if that's what you call such an action. These are my new shoes, right in time for LD ;-)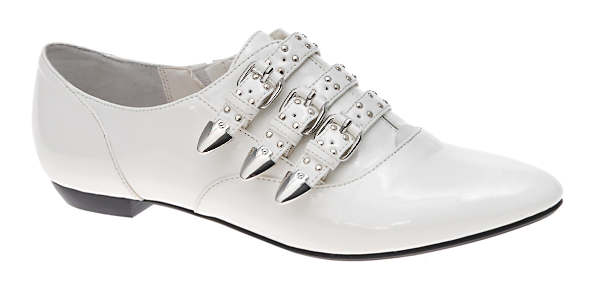 And I wear these kicks with my Mr. Spock Pencil Peplum Skirt and some black tights:


...and this is the back:


This 80's style, high waisted skirt has a long sexy slit in the back, but don't get fooled, it is dangerously comfortable, being made from a soft all cotton French terry sweatshirt fabric!