Waiting for the wedding pictures? In case you do: Relax, they're next! Just a tad of wickedy patience please, while Halloween is mercilessly knocking on our doors today!

All this month I was spellbound by this really charmed, effort full, über-creative October issue: Martha Stewart Living. The Magic of Fall.



I am already a fan - and a subscriber - but I am now officially haunted. These meticulous, beautiful, into the tiniest detail mischief-ish decorated glossies tell a story of a wicked good time!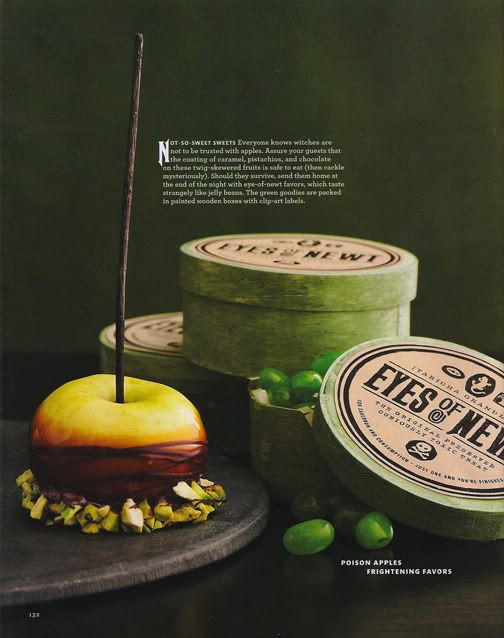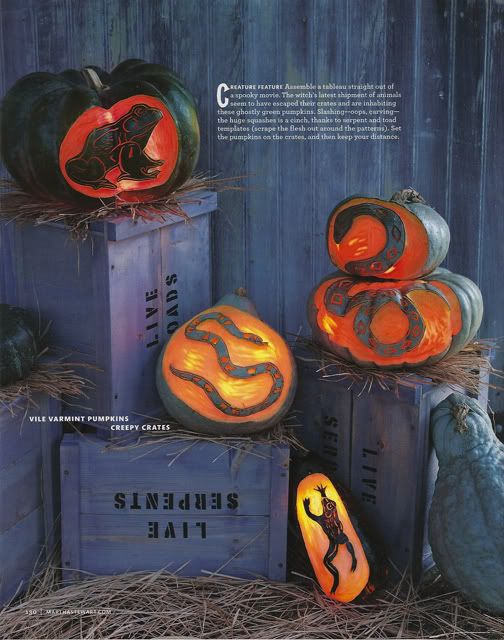 Where you also wondering what happened to the November issue (Thanksgiving) of "Living"? It's recipes are unfinished and lack the usual inventive nature you come to expect. I think Martha spent all the money on this October issue, that is why. Scary? But I much rather have one heck of a toxic good issue instead of two poisonous lame ones. Well done Martha!




Make more faces! Happy Halloween mere mortals!