The Meat Packing District in New York City is known for many things since it's not simply known for what its name suggests anymore. High fashion, yes and good food, contemporary hotel accommodation, lavish parties, exclusive clubs as well as fast cars, etc. and it is always a distinct pleasure to watch the stiletto strapped fashion models make their crooked way over the original cobblestone pavement! Yes, I've spent many nights in this neighborhood and I have discovered something else besides all this.

I always find the most compelling wall art here... murals, tags, advertising... Usually they don't last very long and if you like something, you better snap a picture right then and there, because it may be gone tomorrow and if it's still on that same exact corner you think you spotted it that last night, it will most likely be destroyed, tagged over beyond recognition... ooohhh! Ahh! That is right and guess what: I LOVE IT! I love that these spots are there for a minute, an hour perhaps and then they are gone forever! Hah!

The photo that graced my last promo postcard was taken in front of Meatpacking wall art. And so where a few other images...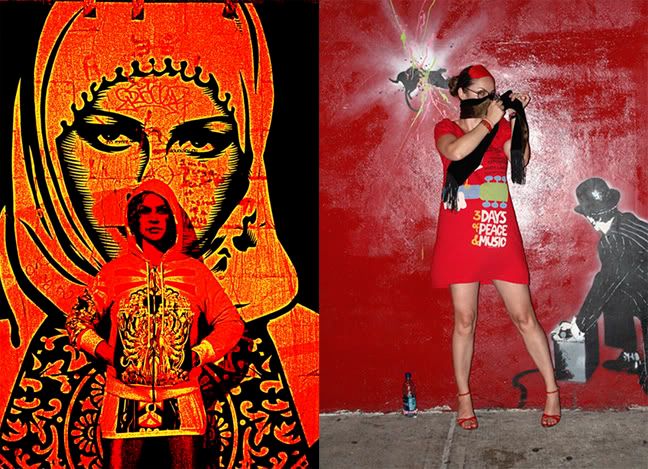 ... idilvice in front of wall art in the meatpacking district, nyc, photos/digital art carl posey...


These artworks have always inspired me and when
Carl
recently brought home the photo of this
Madonna
wall art/advertising (It was used to spotlight her new album "
Celebration
", although the portrait is obviously from the 80's and taken by photographer
Herb Ritts
), I nearly fainted! Wowwah!
The shock came because I currently work on some new designs for the
Fashion Rocks Collection
and this Madonna print makes me a bit crazy... in a very good way if you know what I mean...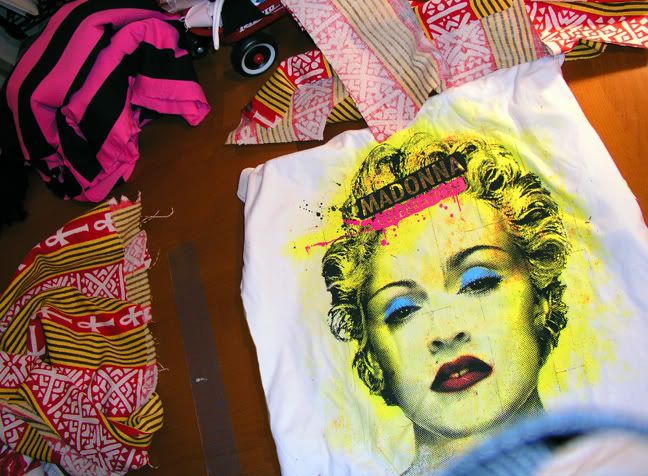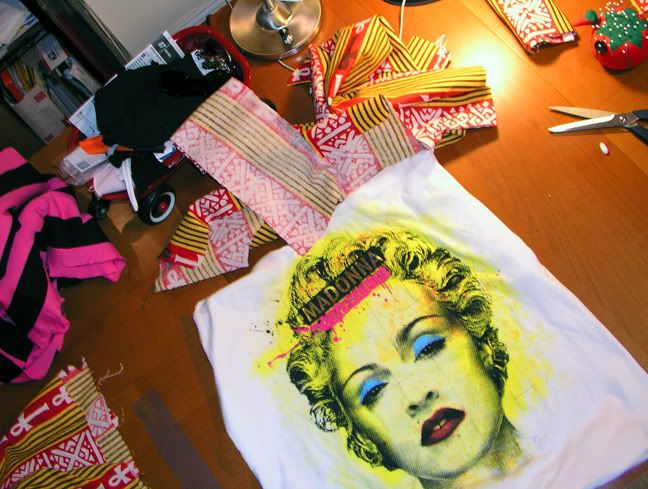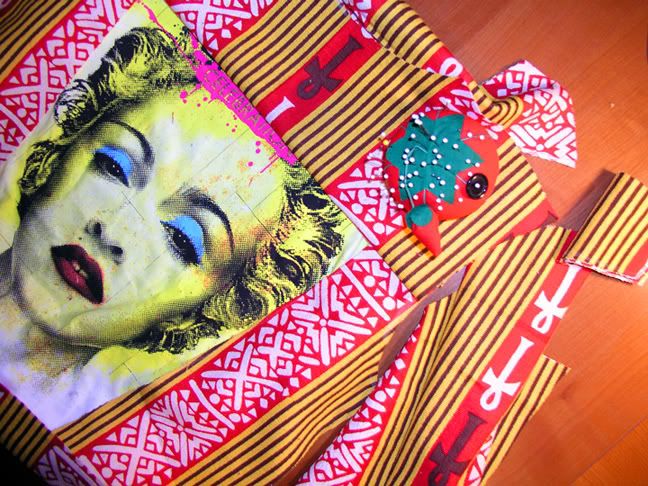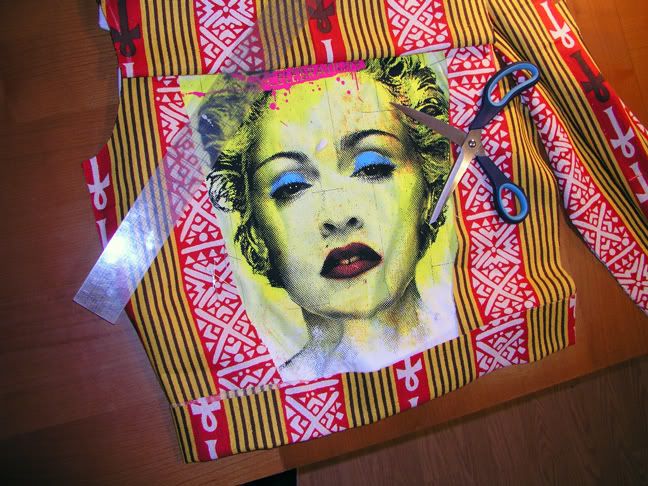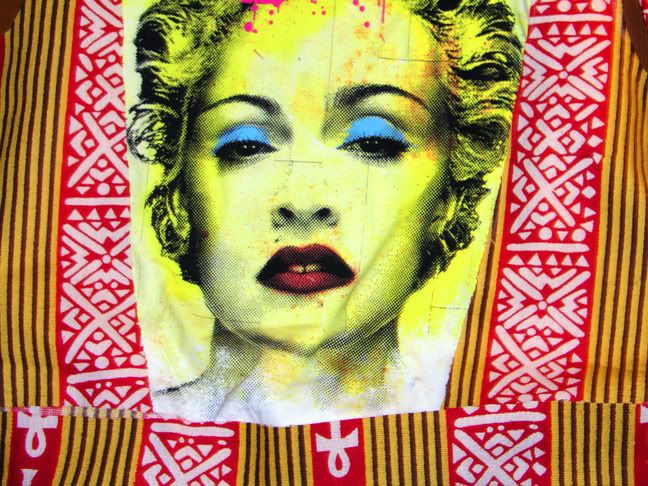 Well, sorry for this "Madonna-same-photo" overdose, but I just couldn't decide so quickly which ones to post and so I posted them all. They rock! Yes, so I work with these prints and I can't wait to show off some of what I can come up with! Since - as I said - these walls exist only temporarily, we went back there one night and had a little fun with some models in front of the Madonna mural.... these images will be posted shortly, so if Madonna makes
you
a little bit crazy too,
YOU
gotta come back here soon!