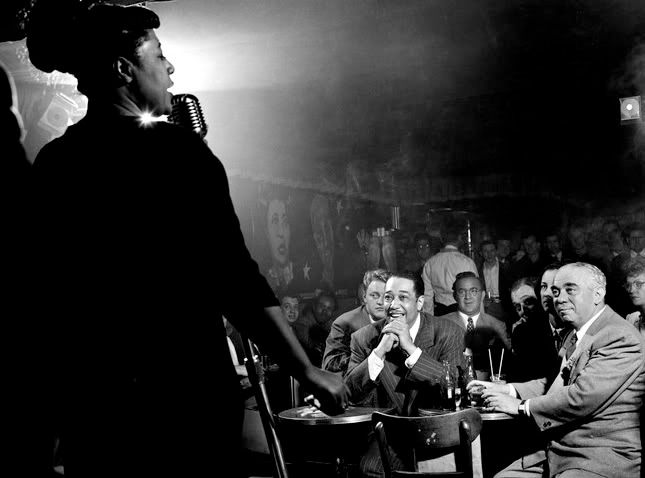 A Herman Leonard photograph of Ella Fitzgerald performing at the New York nightclub Downbeat in 1948. Watching rapturously are Duke Ellington, center, and Benny Goodman, in glasses behind Ellington.
Love me some Ella Fitzgerald - yes, I am a huge fan! Listen to this: Verve just released
"Twelve Nights in Hollywood,"
a four-CD boxed set of
Ella Fitzgerald
singing 76 songs at the Crescendo, a small jazz club in Los Angeles, in 1961 and '62 — and none of it has ever been released until now. A TREAT!
After so many multi-disc jazz boxes came out in recent years — the complete
Charlie Parker
on Savoy, the complete
Miles Davis
on Columbia, the complete
Duke Ellington
on RCA and so on — it was hard to believe that any significant tapes by any major musician might still be languishing undiscovered in a record company's archives.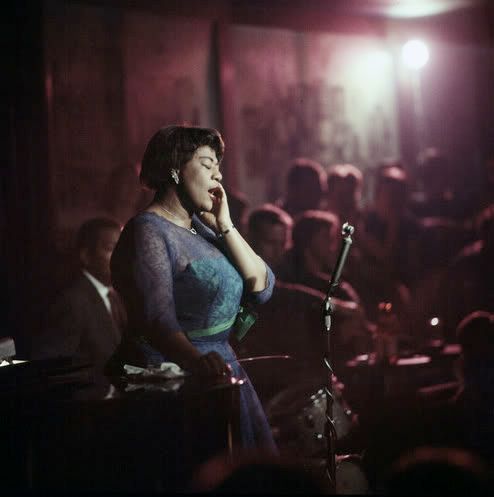 Yale Joel depicts
Ella Fitzgerald performing in Chicago in 1958. A new four-disc boxed set on Verve captures her onstage in a small club setting.

Read the full story about the rediscovery of these life recordings of Ella Fitzgerald and listen in on some of the incredible audio samples!
This set would make a very, very neat gift, if you are still looking for one... or maybe you rather give this cool
Ella Fitzgerald Skirt
instead.... it's up to you - either way - you're going to be someone's coolest gift-giver, that's for sure.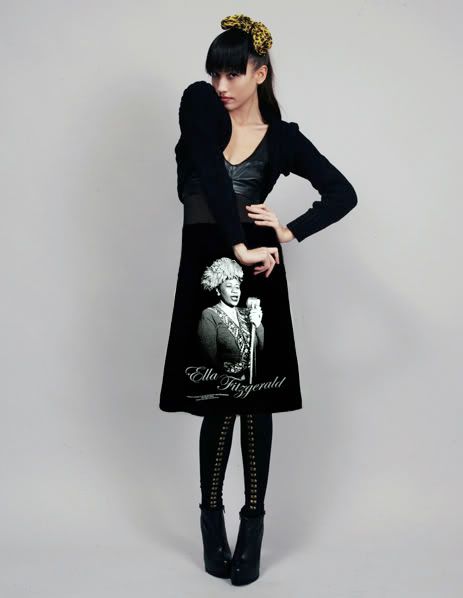 ...Ella Fitzgerald Skirt from the Jazz Clothing Category of the Fashion Rocks collection ...