It's always a nice feeling of accomplishment when the last touch is put on a garment. Finished! Ready to wear.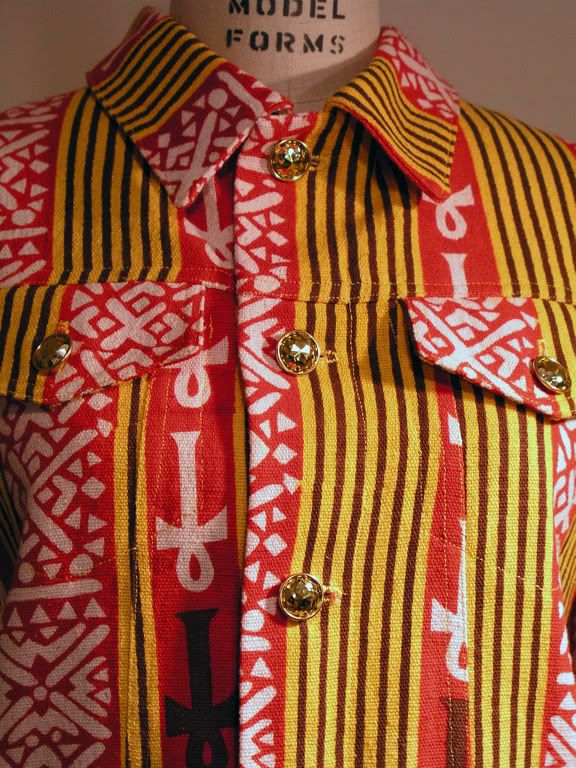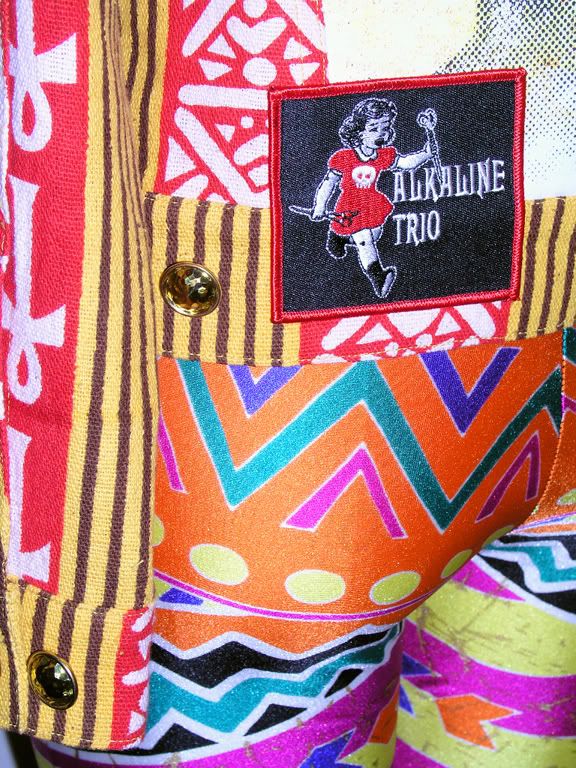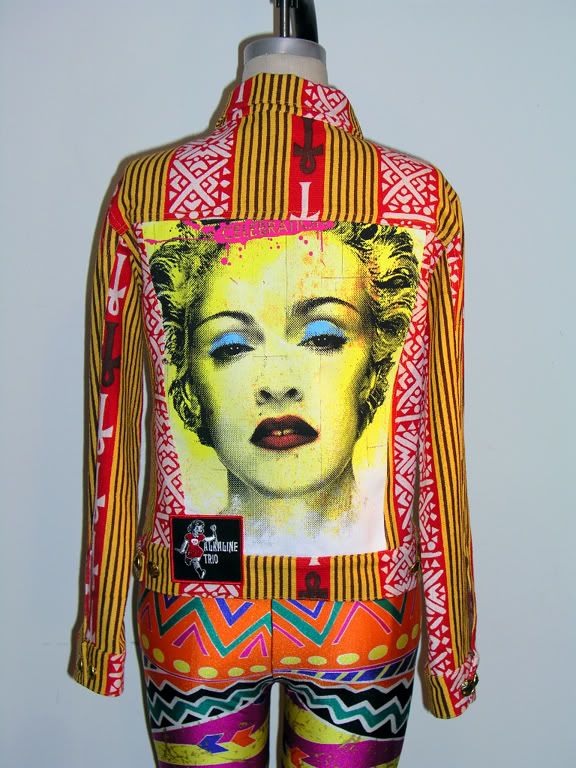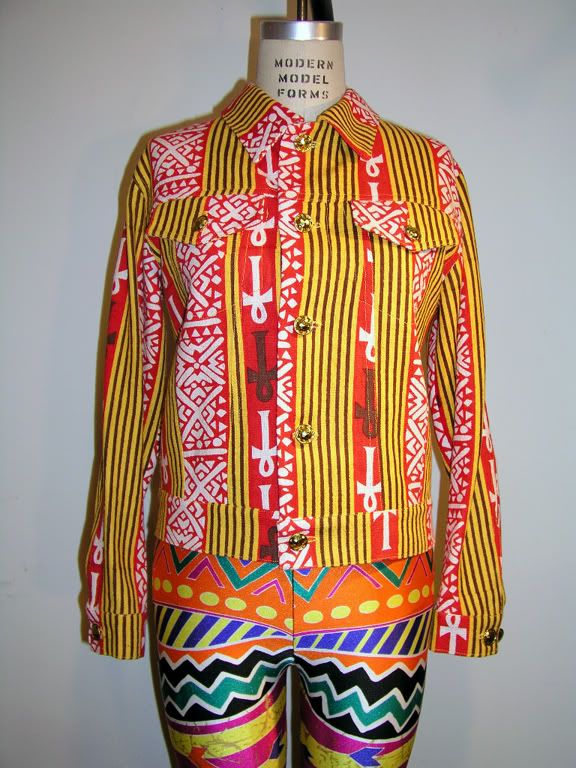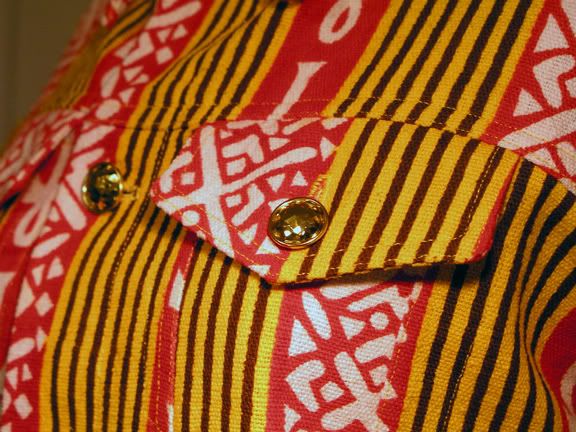 Now of course as long as this jacket is not sold and in my possession you can't keep me from adding something else. I was thinking to add this patch to the front... the order is placed, it just has to get here...




Don't you think it would give it the seal of approval of the hippies ? Of course it already has a hippie vibe without it (the colors, the texture of the woven fabric, the patch working, top stitching, the classic jacket pattern, etc.), but considering that the print depicts Madonna, some may be confused and hesitant to label it hippie.

I was very fortunate to find those sequin lined brass buttons! They really make the coat. Sometimes a garment does not come together until that last crucial detail is added. Read the beginning of how I got inspired to go ahead and make this jacket.

The creative process to get to something great in fashion is a constant tip toeing around in the unknown and uncertain. You've got to become open minded, self conscious and bold, make decisions, know when it's time to stop and when and where to make the cut. You bet, this can all go wrong, but when it's right, then there's that deserved feeling of accomplishment, which is so neat!